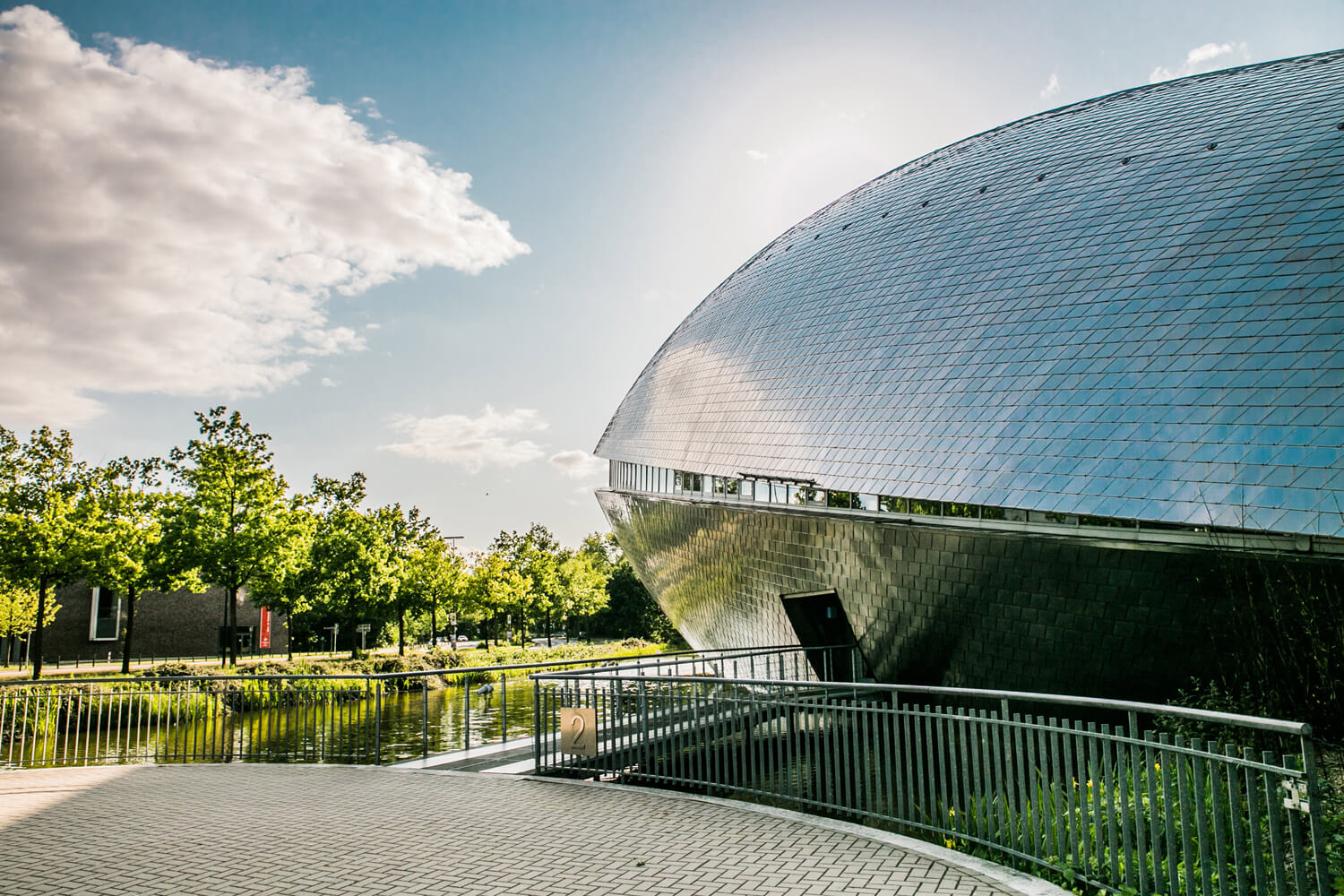 We are looking forward to your visit!
1.) What are the opening times?
Monday to Friday: 9 a.m. – 6 p.m.
Saturday, Sunday and on holidays: 10 a.m. – 6 p.m.
2.) Are mask needed?

Since May 7th, 2022, we will no longer be required to wear a mask, but we still recommend that our visitors wear a mask and keep a sufficient distance!
3.) May schools/nurseries visit Universum®?
We are looking forward to welcoming you again. To book or for further information, please contact us on +49 (0)421 / 3346-333 or send an email to info@universum-bremen.de
4.) What safety precautions have been taken?
Our staff has also been trained to comply with the new guidelines put in place due to the coronavirus pandemic.
We ask our visitors to keep a minimum distance of 1.5 metres from others and to cough and sneeze into a tissue or the crook of their elbow.
We have also installed disinfectant dispensers on each floor and additional disinfectants at various stations and exhibits.
Like in other places, only a limited number of people is allowed in the Universum® exhibition at any given time (see question 6). Exhibits with special challenges (see question 8) are currently not accessible. Our ventilation system has been adjusted in accordance with the guidelines.
5.) What is the maximum number of visitors allowed into the exhibition?
We must ensure that only a limited number of visitors are in Universum® at any given time. The maximum number of visitors is based on the overall size of the exhibition area. How large a group of visitors is allowed to be depends on the size of the household and the adapted guidelines issued by the senate of Bremen. Due to these regulations, visitors may have to wait to enter. We apologise for any inconvenience.
6.) How do I buy tickets and enter the exhibition?
Tickets can be purchased in advance from our online shop. This also applies to holders of annual passes. Good-evening tickets (valid 1,5 h before closing time) must also be purchased in advance online.
7.) Are all exhibitions accessible?
The majority of our exhibitions continue to be accessible to our visitors.
Stations that are explored using your eyes, nose, or mouth are temporarily closed for safety reasons.
Exhibitions that can be explored by multiple people can only be used by members from one household at the same time.
All visitors will be given a touch pen so they do not need to touch the screens at the stations with their fingers.
8.) Is the outdoor area open?
At the moment, the outdoor area is open for free. Some exhibitions are closed for safety reasons.
9.) What will happen with annual and daily passes?
Holders of annual and daily passes will automatically receive an extension on the validity of their tickets equal to the period during which we were closed. No action is needed to receive this extension.
10.) Are the restaurants open?
The restaurants – both the KUBUS restaurant in the building for special exhibitions and the Café Jonas in our building for permanent exhibitions – are open. Please note the opening times on the information sights. Please keep in mind that the opening times can deviate on daily basis due to the current situation.
11.) Is the shop open?
Our shop is open. We will of course ensure that the number of people in the shop is restricted to comply with regulations. The opening times may differ from those in the rest of the building.
12.) Will science shows continue to take place?
We welcome you to our current science-show, which takes place twice a day!
13.) Can children's birthday parties be booked?
You can book the Water and Researcher's Party once again. For more information, visit the page about birthday parties.
14.) When will the next "Talks at the Universum®" take place?
You can find the upcoming dates here.
15.) When can events in the dark (café and dinners) be held?
The Dinner in the Dark starts again on 08 April 2022. All dates can be found here>>. The Café in the Dark is currently not yet offered.
16.) Can rooms now be booked for events at Universum®?
The rooms at Universum® can be booked. The current guidelines (physical distancing, maximum number of participants) must be complied with. Send an email to event@universum-bremen.de for further information.
Please protect your health and be considerate of others. If you do not feel well, please stay home and visit us another time.
We are looking forward to your visit!